In this article, we are going to introduce how to insert a WordArt in Word using Spire.Cloud editor.
Step 1: Click "insert" > "Word Art" in the toolbar.

Step 2: Pick a WordArt that you have a fondness for.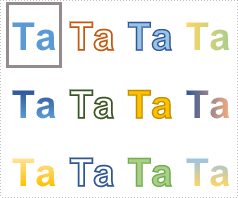 Step 3: Type your text and adjust the text size and position properly. At the same time, "Drawing Tools" will appear in the toolbar, where you can customize the WordArt in accordance with your preferences.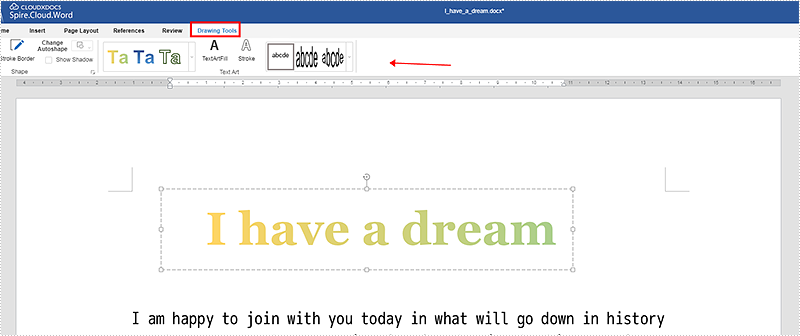 Step 4: Let's see how it looks like as a whole!