Spire.Cloud Online Editor is a professional document editor designed to create, edit, save, convert and print Word/Excel/PowerPoint documents in web browser.
In this article, we will give a brief introduction to the rudimentary steps on how to upload, edit, save and download a document.
Step 1: Create an account and log in to our website (www.cloudxdocs.com).
Step 2: Upload your document to "My Files". Apart from "Upload file", you can create a document by clicking "New document" as well.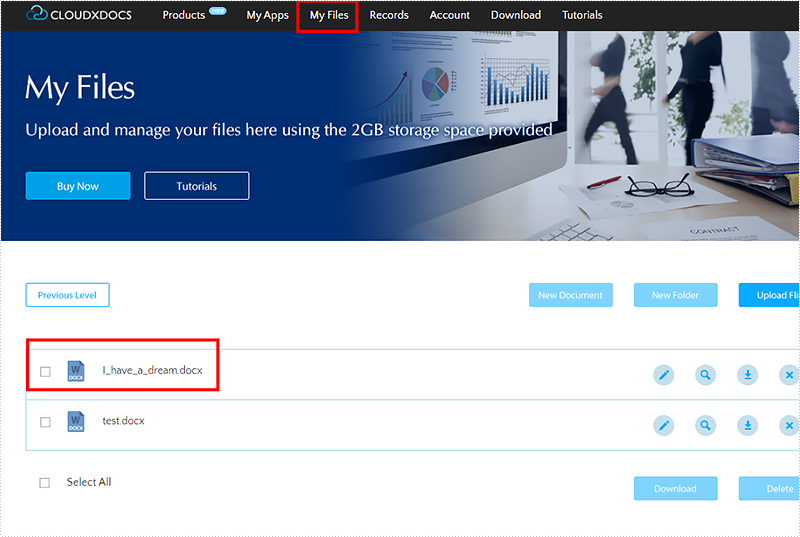 Step 3: Click the pencil icon to redirect to the editor's page. It's worth mentioning that, with an MS Office-like interface, users can easily get accustomed to document operations such as setting page layout, inserting and deleting the content.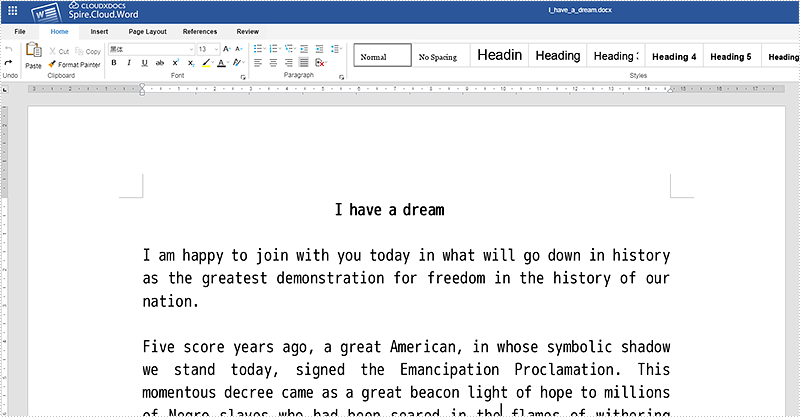 Step 4: After editing is complete, click "File" in the ribbon and then click "Save" to save the changes to the original file.

Step 5: By clicking "Download As" on the same list with "Save", you can download the document to your computer in various formats.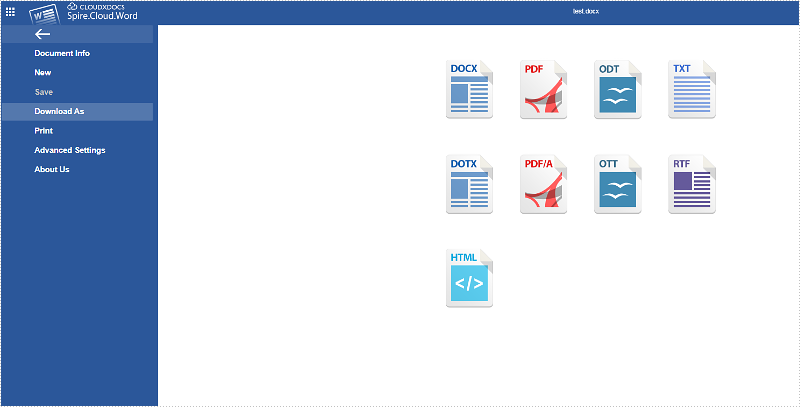 Step 6: To delete the document, just go back to "My Files" and select the document and then click "Delete" in the bottom right corner of the page.