In this article, we are going to briefly demonstrate how to insert a chart in Excel using using Spire.Cloud editor.
Step 1: Open the Excel spreadsheet and click "Insert" in the toolbar.
Step 2: Select the cells that you want to chart and then click "Chart", where you can pick a chart style you like.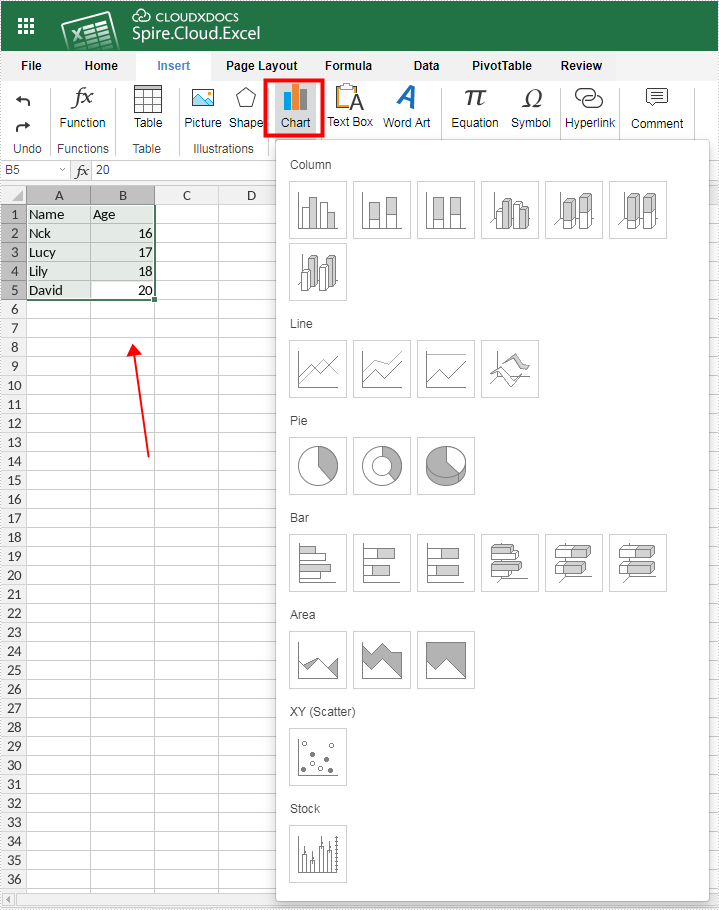 Step 3: Below is an example of a clustered histogram. At the same time, you will see a "Design" tab appear in the toolbar, where you can customize your chart according to your personal preferences.