This article shows how to add a column to Word using Spire.Cloud editor.
Step 1: Enter Spire.Cloud editor and click "Page Layout" > "Columns", where you can add the columns however you like.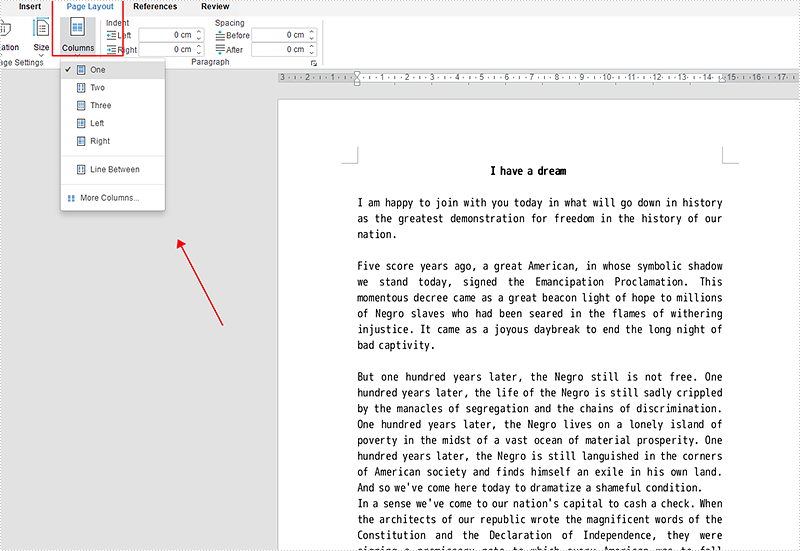 Step 2: Let's, for example, make three columns and apply them to the whole page and then it will turn out to be like this.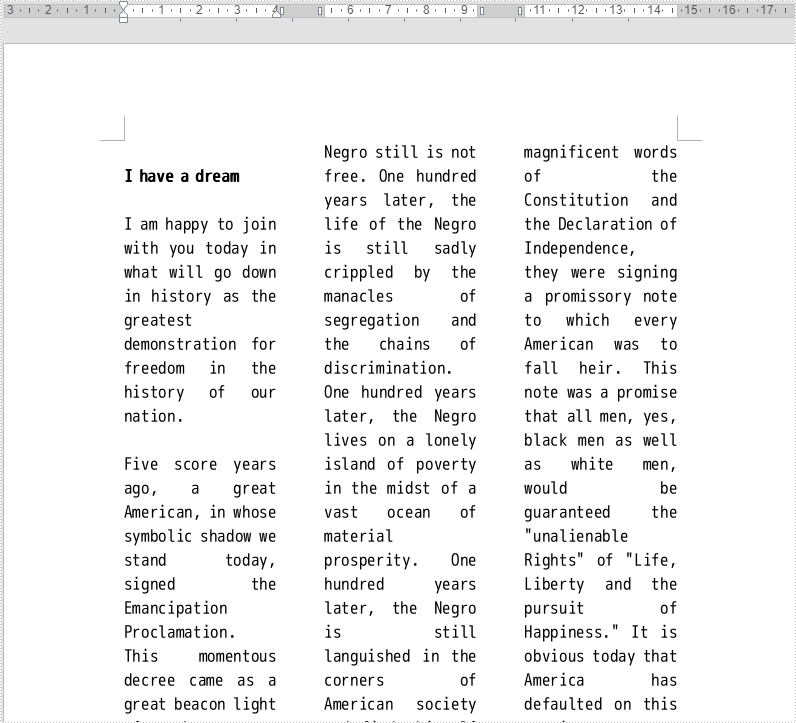 Step 3: At the same time, you can also make your columns more personalized by setting the layout in the toolbar.