This article shows how to add a text watermark and image watermark to Word by means of Spire.Cloud editor.
Step 1: Enter Spire.Cloud editor and click "Insert" > "Watermark" in the toolbar to go to the watermark settings.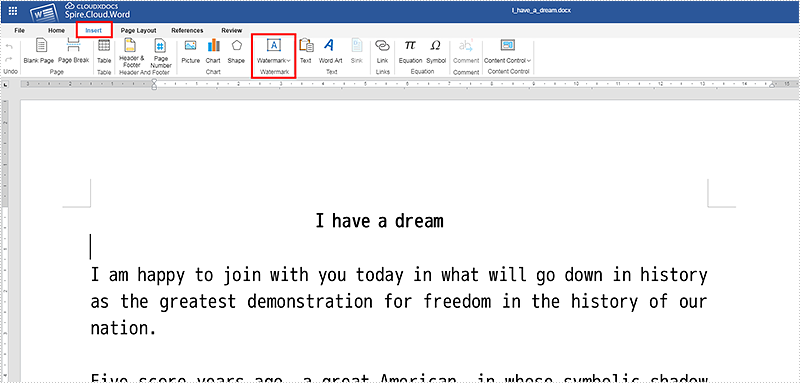 Step 2: Choose "Text Watermark" and type your watermark text. You can make it more customized by setting the text font, color and the layout.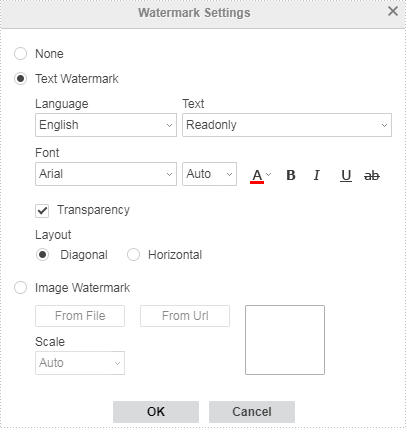 Step 3: After the settings are done, click "OK" and you will see your document with a text watermark.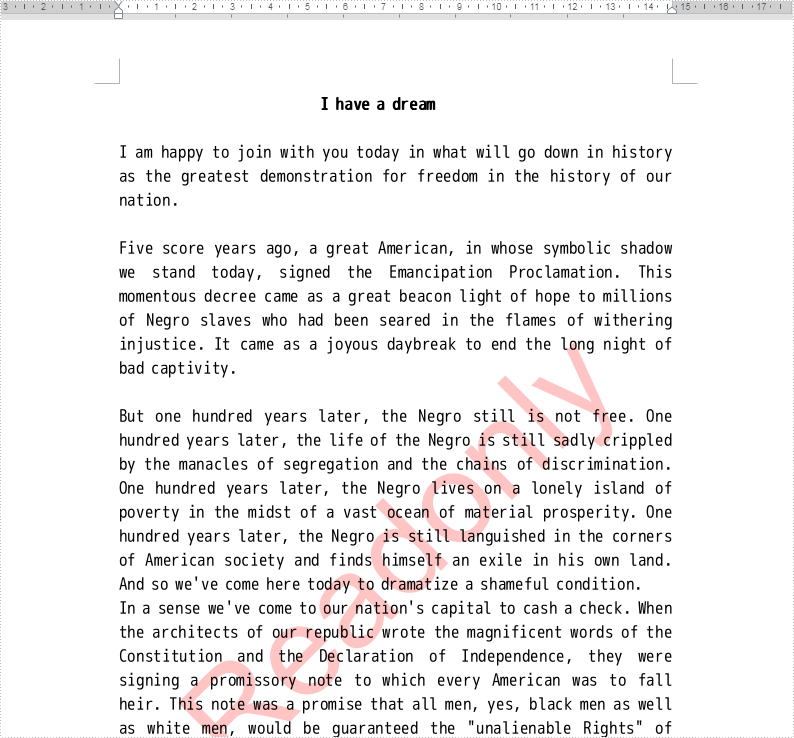 Step 4: To add an image watermark, you can either import it from your computer or from URL. Let's, for example, import an image from the local files. Choose "From File" and select your image watermark and adjust the scale properly and then click "OK".