In this article, we are going to introduce how to insert footnotes to Word using Spire.Cloud editor.
Step 1: Select the text that you want to add a footnote to, and click "References" in the toolbar and then choose the "ab" icon in "Footnotes".

Step 2: After you click the "ab" button, the page will scroll down automatically to the bottom. At the same time, a footnote mark is also supposed to appear at the end of the text you select. Then type your footnote text in the footnote area.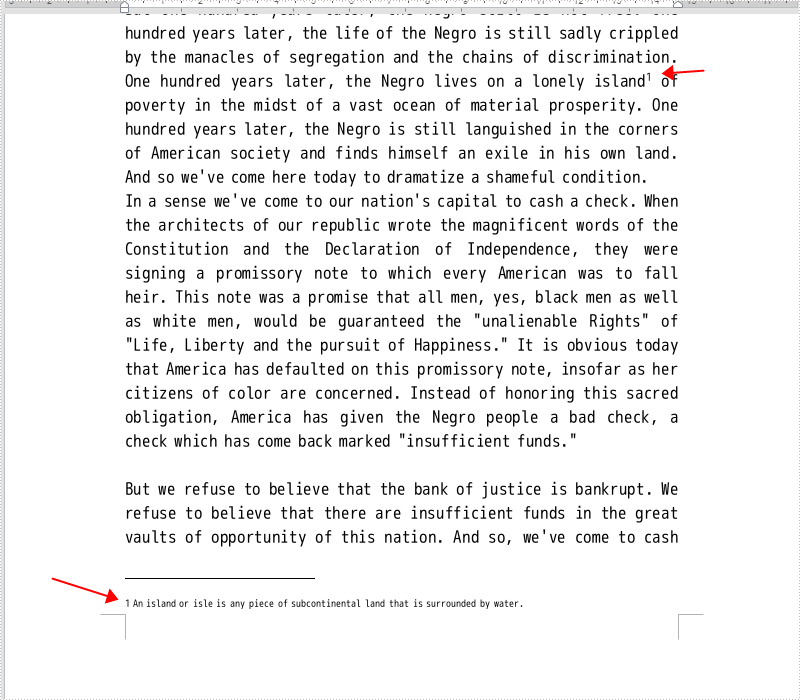 Step 3: To customize a footnote, click "Footnote" which is located below "ab" and then go to "Footnote Settings", where you can freely set the location and the format of footnotes.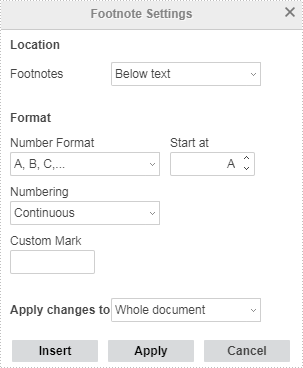 Step 4: Let's see how it turns out after customizing our footnote.