This article shows you how to install all dependencies that are required when you use Spire.Cloud Web API to process Word, Excel, PowerPoint and PDF documents on .NET platform.
Step 1: Create a .NET application (a console app in this case) in your Visual Studio.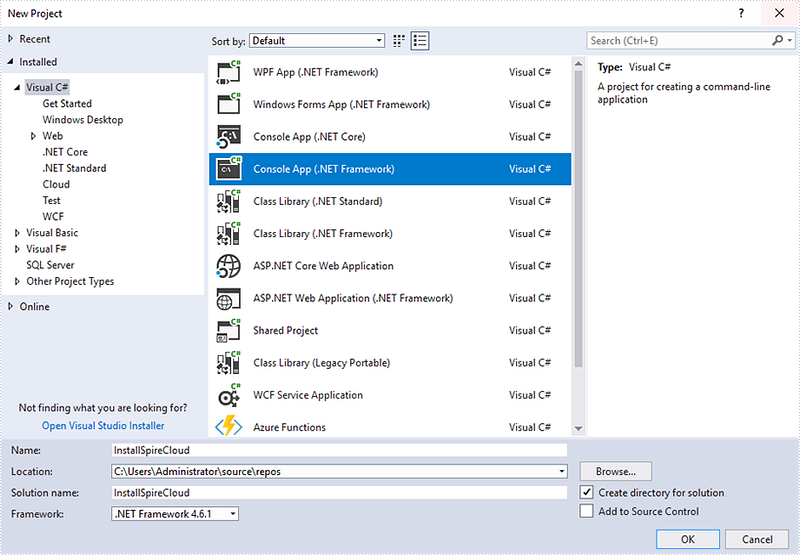 Step 2: Right click "References" in the solution explorer, then select "Manage NuGet Packages".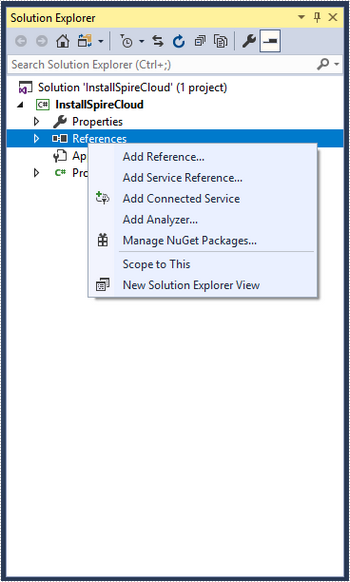 Step 3: Click "Browse", and type "Spire.Cloud.Sdk" in the search box. Select Spire.Cloud.Sdk in the search results, and then click "Install" to install it in your application.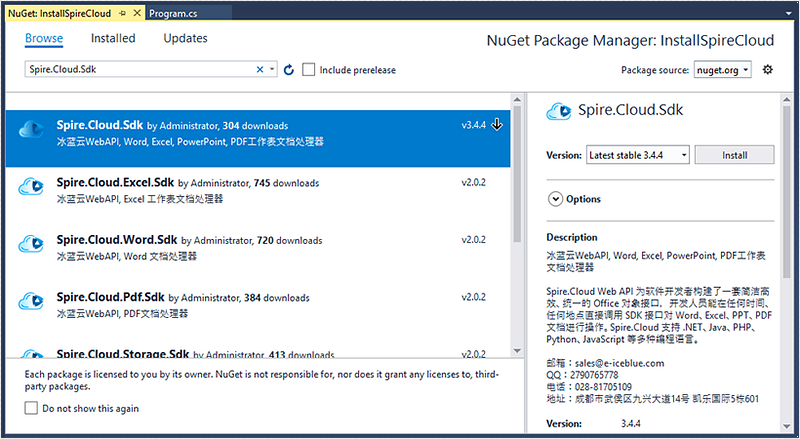 Step 4: The following figure shows all dependencies that have been successfully installed.